We talk to small business owners and the answer to "do you have job descriptions" is less than promising. Some business owners don't have them and see no value in having them, erroneously believing job descriptions limit workplace flexibility. Others have job descriptions of-sorts but they are far from complete. Very few business owners have up-to-date and comprehensive job descriptions and that is to their disadvantage, both from an operational and a people management point of view.
A job description is a written statement or list of general duties and responsibilities of a position. Though there is no standard format, typically, a job description summarizes the position, lists reporting relationships, working conditions, pay and required qualifications, experiences, and education.  A job description is a critical part of a number of human resources management and operational strategies. A job description has many uses:
It provides the background information used to write a job ad;
It provides the criteria when determining who to interview;
It provides insight into the job when developing interview questions;
It provides criteria to be checked when conducting a reference check;
It is an important on-the-job training tool when someone is new in a position;
It is a critical document for coaching employees who are underperforming;
It is a set of standards against which to rate an employee's performance;
It provides an organization a view into what everyone is supposed to be doing;
It is a solid reference point for a doctor when making the decision to return an employee, or not, to the workplace after an injury or extended illness;
It is a valuable tool when going to market to try to determine a competitive wage (range) of a job; and,
Comparatively, on an organizational a set of job descriptions increases organizational efficiencies and effectiveness and reduces redundancies.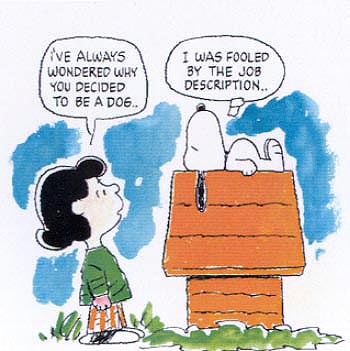 Job descriptions are not static however. They must be regularly reviewed and updated. It is our experience that tasks in small businesses migrate from one person to another, both temporarily and permanently, with regularity. The job description must be kept up to date to reflect the ever changing job.
As mentioned, there is no standard format. Indeed, Google job descriptions and you will find many formats. Creating a job description might seem like an easy task once you have found a format.
Not true!!!!
Finding a format is the easy part. Eliciting job details is the hard part.
I remember a number of years ago a young HR co-op student asked me what I did for a living. My reply? I answer the telephone, I read and answer email, I delegate and I go to meetings. I am pretty sure that I actually did more than that but trying to articulate what I did day over day, often without giving any thought to the question, was a difficult task.
We believe all companies need job descriptions.  We have perfected the exercise of eliciting job information and developing job descriptions.  If you need help with your job descriptions, complete the form below: